Godzilla Minus One
Showing Today
Godzilla Minus One session times today, Godzilla Minus One online ticket booking available in cinemas all over Australia, such as Event Cinemas, Hoyts, Palace Cinemas, Dendy Cinemas, Reading Cinemas, Cineplex, Village Cinemas and more.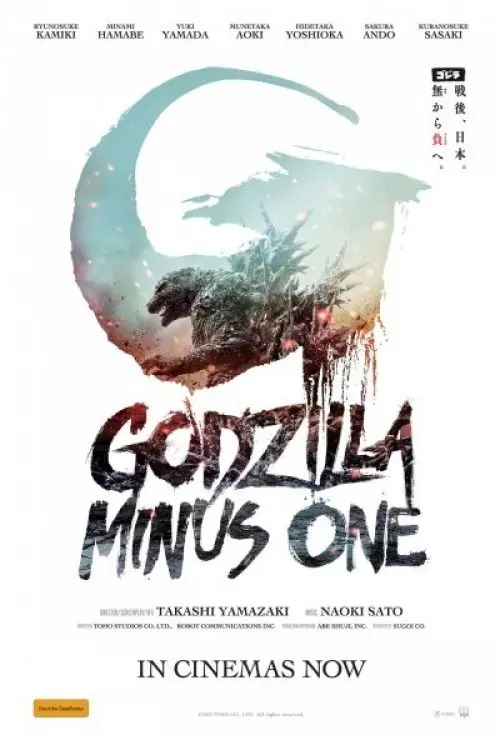 Trailer & Synopsis
In the first Japanese Godzilla movie since 'Shin-Godzilla' in 2016, GODZILLA MINUS ONE sees post war Japan is at its lowest point when a new crisis emerges in the form of a giant monster, baptized in the horrific power of the atomic bomb.
Godzilla Minus One is now showing in cinemas since November 21, 2023 until today
SESSION TIMES IN SYDNEY
(Today) Dec 08, 2023
Change location
Godzilla Minus One showtimes today in Sydney. To change the location, simply click the City option above. The ticket price will appear if available, the ticket price is subject to the first sessions, the next session may vary.
To buy Godzilla Minus One ticket online, click at the session time button below.